How Do I Replace ESRD Software Licenses On A FLEXnet License Server?
In order to replace an ESRD software license file currently in use on a FLEXnet license server, for example if expired or upgraded, the following steps are recommended:
Rename the new license file to the SAME name as the current license file in use on the FLEXnet license server.
Replace the current license file with the new license file.
Ensure the license server name on the SERVER line of the new license file matches the name of the FLEXnet license server machine.
Start LMTools, navigate to the "Start/Stop/Reread" tab, and click "ReRead License File".
Verify that the ESRD software product license FEATURES are available by selecting the Server Status tab and selecting the "Perform Status Enquiry" button. The new license file FEATURES should now be seen by the FLEXnet license manager and available for clients.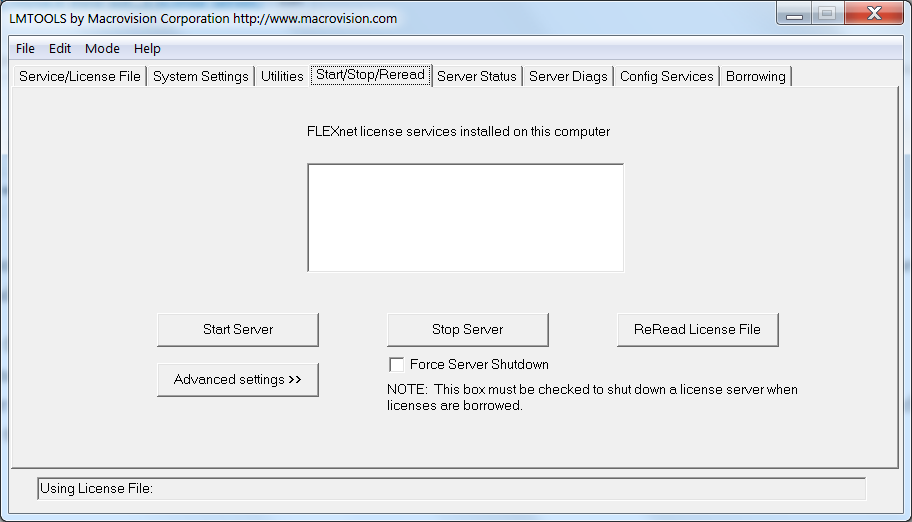 Flexera's LMTools, Start/Stop/Reread tab.
For more information: FLEXnet v11.5 License Administration Guide