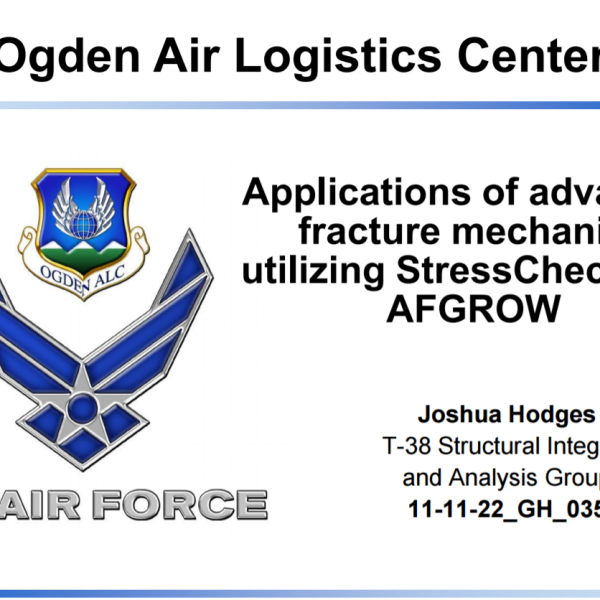 Conference Presentation: Applications of Advanced Fracture Mechanics Utilizing StressCheck and AFGROW
Abstract: As part of the A-10 ASIP, the US Air Force developed a Sim App marketed as Broad Application for Modeling Failure (BAMF), a StressCheck and AFGROW-based Plug-In for 3D automated crack growth.
Categories: CAD Translator Modules, Fracture Mechanics Module, Linear Elasticity Solver, MeshSim Advanced Module, Simulation Technology, StressCheck Core, StressCheck Powered Apps, StressCheck Professional.
Tags: Damage Tolerance, Fracture Mechanics, Simulation Apps, StressCheck API.