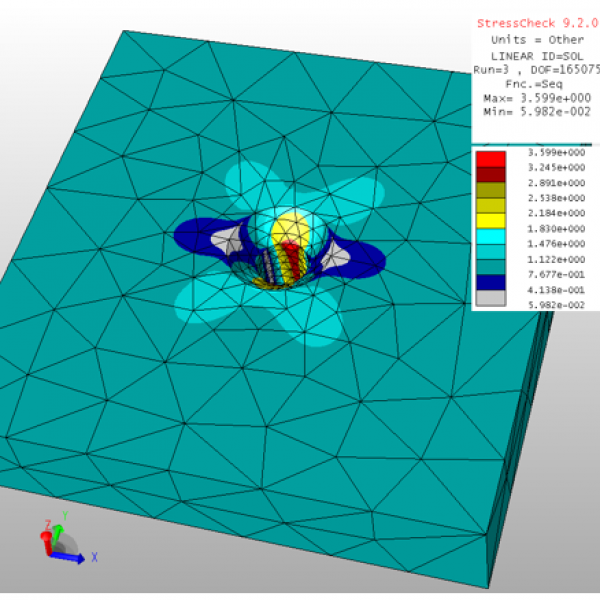 Helpful Hints and Tips: Excel VBA 3D Automeshed Plate Example
Abstract: Helpful Hints and Tips on scripting VBA with the StressCheck COM API to simulate a 3D countersink plate. On-the-fly construction of the model, solution and automated live dynamic processing.
Categories: StressCheck Powered Apps, StressCheck Professional.
Tags: Boundary Conditions, Convergence Extraction, Detailed Stress, Geometry, Linear Analysis, Material Properties, Meshing, Plot Extraction, Results, Simulation Apps, Solid Modeling, StressCheck API.