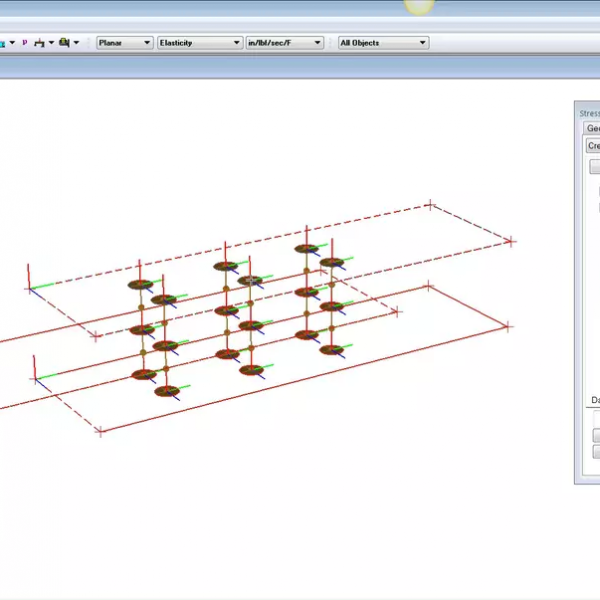 StressCheck Demo: 2D Fastened Joint Analysis
Abstract: A 2D Fastened Joint Analysis Demo video is presented for a splice joint.  StressCheck fastener and link elements are used to fill holes and connect the splice plates for the Planar model, linear and general nonlinear analysis are performed, and the load transfer to each fastener element is extracted from the general nonlinear solution.
Categories: Linear Elasticity Solver, Non-Linear Solver, StressCheck Core, StressCheck Professional.
Tags: Boundary Conditions, Detailed Stress, Fastened Joints, Material Properties, Meshing, Nonlinear Analysis, Nonlinear Stress, Plot Extraction, Resultant Extraction, Results, StressCheck GUI.
Hit the play button to view this video. You may maximize the video to fit your screen.