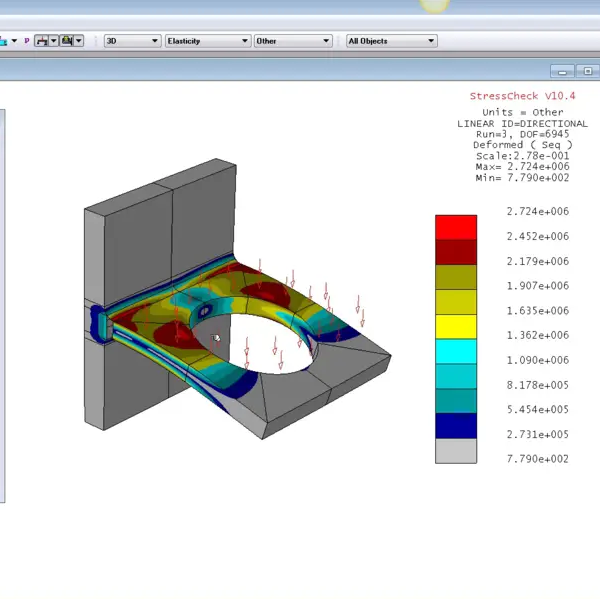 StressCheck Tutorial: Directional vs Follower Loads in Geometric Nonlinear Analysis
Abstract: Comparison between linear and geometric nonlinear solutions for direction and follower (normal) tractions. Follower loads will "follow" the deformation of the part in the geometric nonlinear solution.
Categories: Linear Elasticity Solver, Non-Linear Solver, StressCheck Core, StressCheck Professional.
Tags: Boundary Conditions, Detailed Stress, Linear Analysis, Nonlinear Analysis, Nonlinear Stress, Parametric Modeling, Plot Extraction, Results, StressCheck GUI, Theory.
Looking for Resources?
Recent News & Events
Quick Links
Testimonials
"An advanced modeling and analysis tool for complex composite structures is generating benefits across the aerospace industrial base. StressCheck® [Composites] is widely viewed as the next-generation composite joint strength tool."

Air Force Research Laboratory (AFRL)