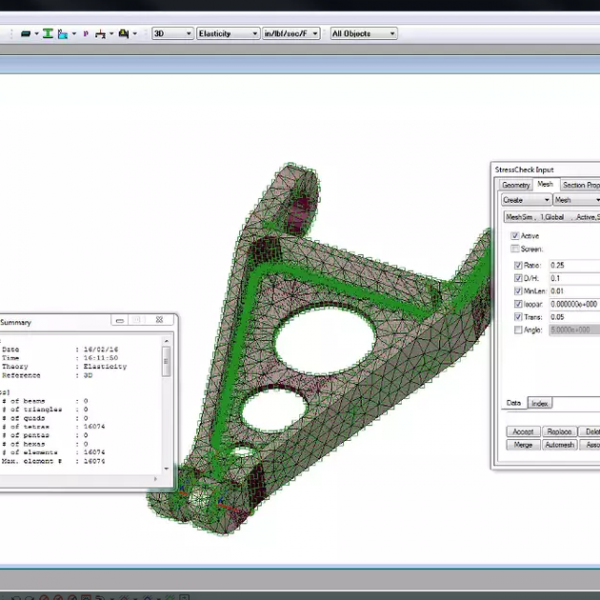 StressCheck Tutorial: Import CAD and Analyze Stress
Abstract: Basic StressCheck® tutorial discussing importation of CAD geometry for 3D stress analysis. In this video, we will be covering how to import CAD geometry, apply material properties and boundary conditions, solve and post-process to assess convergence of stresses.
Categories: CAD Translator Modules, Linear Elasticity Solver, StressCheck Core, StressCheck Professional.
Tags: Boundary Conditions, Detailed Stress, Geometry, Linear Analysis, Material Properties, Meshing, Plot Extraction, Results, StressCheck GUI.
Hit the play button to view this video. You may maximize the video to fit your screen.

Looking for Resources?
Recent News & Events
Quick Links
Testimonials
"StressCheck® is the work horse for NAVAIR Structures' detailed stress and stress concentration calculations. This software also is the basis for our development of a Structural Analysis Management System."