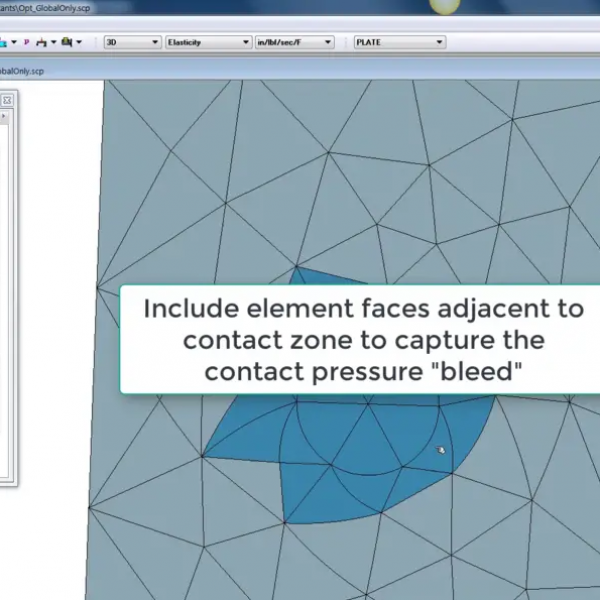 StressCheck Tutorial: Influence of Stress Singularities On Multi-Body Contact Resultant Calculations
Abstract: Demonstrating the influence of stress singularities on multi-body contact resultant calculations and load transfer feedback. When the discretization at the contact zone boundary is not sufficient, it may be necessary to include additional element faces outside the contact region to improve the resultant calculation.
For more details on stress singularities:
Categories: Linear Elasticity Solver, MeshSim Advanced Module, Simulation Technology, StressCheck Core, StressCheck Professional.
Tags: Boundary Conditions, Geometry, Linear Analysis, Meshing, Multi-Body Contact, Numerical Simulation, Parametric Modeling, Parts, Plot Extraction, Resultant Extraction, Results, Solid Modeling, StressCheck GUI, Theory.