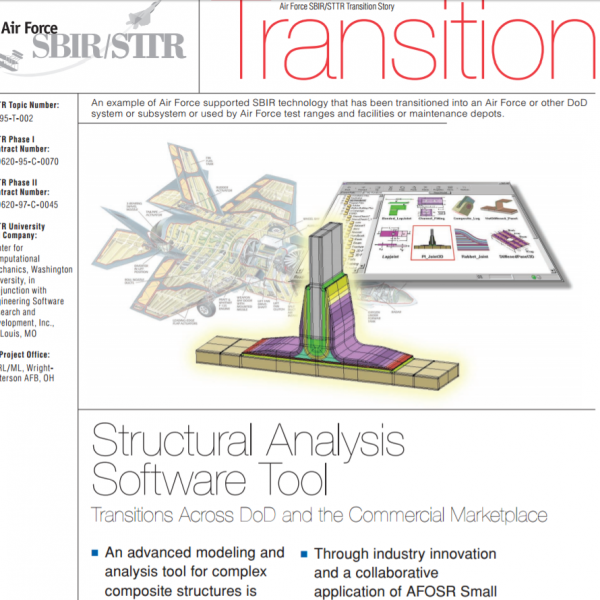 Structural Analysis Software Tool Transitions Across DoD and the Commercial Marketplace
Abstract: An advanced modeling and analysis tool for complex composite structures is generating benefits across the aerospace industrial base. StressCheck® is today widely viewed as the next-generation composite joint strength tool.
Categories: CAE Handbook, Composites Module, Linear Elasticity Solver, Non-Linear Solver, Simulation Technology, Solvers, StressCheck Core, StressCheck Powered Apps, StressCheck Professional.
Tags: Detailed Stress, Laminated Composites, Nonlinear Stress.