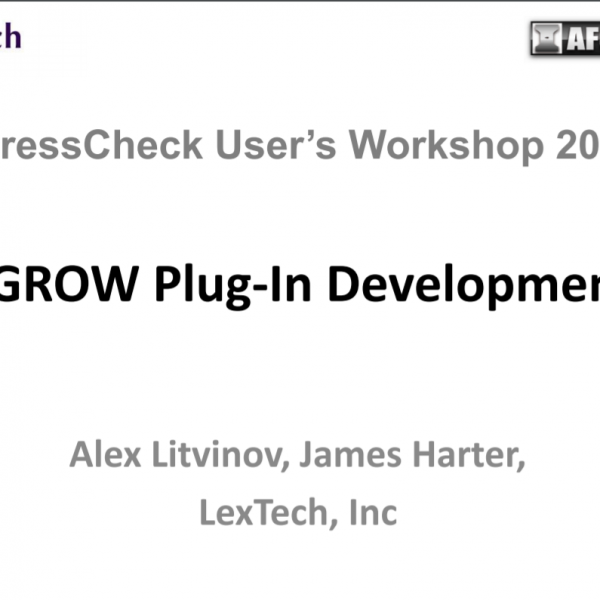 Conference Presentation: AFGROW Plug-In Development
Abstract: AFGROW is a Damage Tolerance Analysis (DTA) framework that allows users to analyze crack initiation, fatigue crack growth, and fracture to predict the life of metallic structures. AFGROW Plug-In interface was a joint effort between AFRL, APES, Boeing, and LexTech, Inc. to automate crack growth via AFGROW and StressCheck.
Looking for Resources?
Recent News & Events
Quick Links
Testimonials
"In the case of the through crack configuration, the comparison of experimental and StressCheck® derived geometry factors showed a close correlation and were an improvement to solutions provided in AFGROW at the time. Based on the results of this research, StressCheck® pin-loaded lug geometry factors have since been incorporated into the AFGROW software."