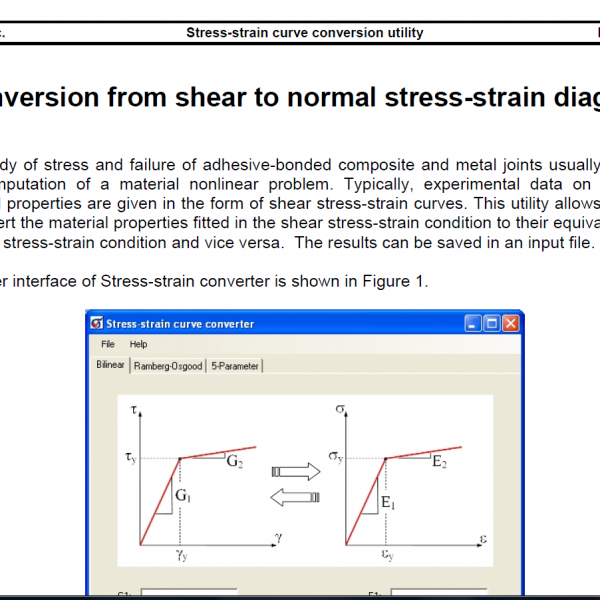 Helpful Hints and Tips: Converting from Shear to Normal Stress-Strain Diagram
Abstract: The study of stress and failure of adhesive-bonded composite and metal joints usually involves the computation of a material nonlinear problem. Typically, experimental data on adhesive material properties are given in the form of shear stress-strain curves. The relationships in this resource allow the user to convert the material properties fitted in the shear stress-strain condition to their equivalent for a uniaxial stress-strain condition and vice versa.
Looking for Resources?
Recent News & Events
Quick Links
Testimonials
"An advanced modeling and analysis tool for complex composite structures is generating benefits across the aerospace industrial base. StressCheck® [Composites] is widely viewed as the next-generation composite joint strength tool."

Air Force Research Laboratory (AFRL)