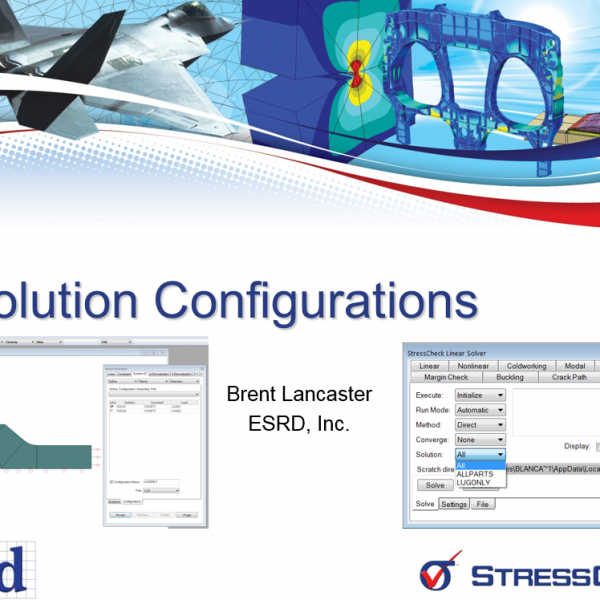 Helpful Hints and Tips: Solution Configurations
Abstract: This presentation shows how to set up solution configurations, which are useful for analyzing multiple model configurations in a single StressCheck session and investigating model variations that may be topologically different. The presentation includes steps to define parts based on specified element groups, how to specify parts and solution IDs (load/constraint pairs) when setting up solution configurations, as well as some basic post-processing when multiple solution IDs are present.
Categories: Linear Elasticity Solver, Non-Linear Solver, StressCheck Core, StressCheck Professional.
Tags: Boundary Conditions, Linear Analysis, Nonlinear Analysis, Nonlinear Stress, Parts, Plot Extraction, Results, StressCheck GUI.