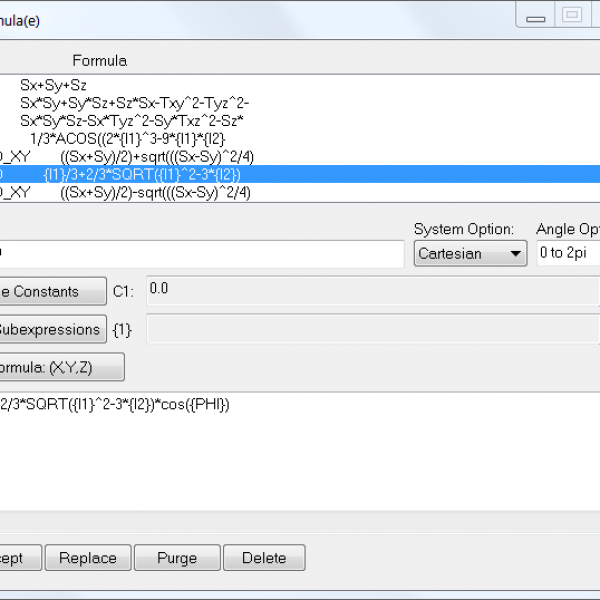 Helpful Hints and Tips: Stress Transformation Formulae for Results Processing
Stress transformation formulae, in terms of the normal (Sx, Sy, Sz) & shear (Txy, Tyz, Txz) stresses, may be either input manually in the Formulae window OR imported as a .PAR file for advanced results processing. The following stress transformation formulae are included in the below download as an importable .PAR file and companion SCW:
Stress Invariants
1st Principal Stress (2D/3D)
2nd Principal Stress (2D/3D)
3rd Principal Stress (3D)
von Mises Stress (2D/3D)
Max Shear Stress (2D/3D)
Note: the error messages may be ignored during .par importation.
Related Resources
Looking for Resources?
Recent News & Events
Quick Links
Testimonials
"We used StressCheck® on two projects last year, and we were very happy with it. I thank your engineers who provided their insights and suggestions for us during these projects. We really appreciate your team's contributions this year to the Navy P-8 project. We look forward to working with ESRD again during next year on other Navy projects."