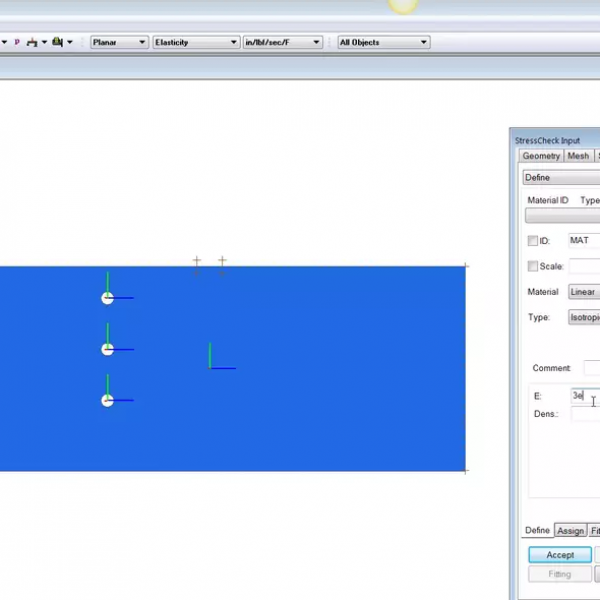 StressCheck Demo: 2D Crack Path Analysis
Abstract: A 2D Crack Path Analysis Demo video is presented for a 3-pt bending specimen. The geometry is designed to allow for crack incrementing, with Locate sets defined for prescribing loads/constraints.
Categories: Fracture Mechanics Module, Linear Elasticity Solver, StressCheck Core, StressCheck Professional.
Tags: Boundary Conditions, Damage Tolerance, Fracture Extraction, Fracture Mechanics, Geometry, Results, StressCheck GUI, Theory.
Hit the play button to view this video. You may maximize the video to fit your screen.

Related Resources