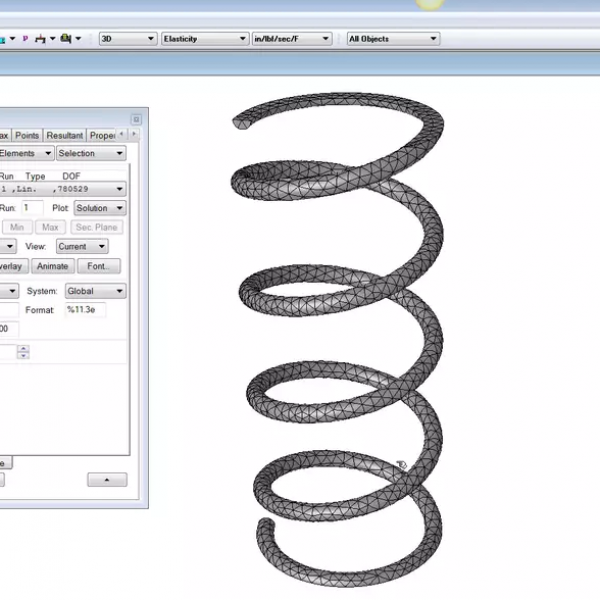 StressCheck Demo: 3D Geometric Nonlinear Analysis
Abstract: A 3D Geometric Nonlinear Analysis Demo video is presented for a helical compression spring with vertically imposed displacements.
Categories: Linear Elasticity Solver, Non-Linear Solver, StressCheck Core, StressCheck Professional.
Tags: Boundary Conditions, Formula Definition, Geometry, Meshing, Nonlinear Analysis, Parametric Modeling, Plot Extraction, Results, Theory.
Hit the play button to view this video. You may maximize the video to fit your screen.