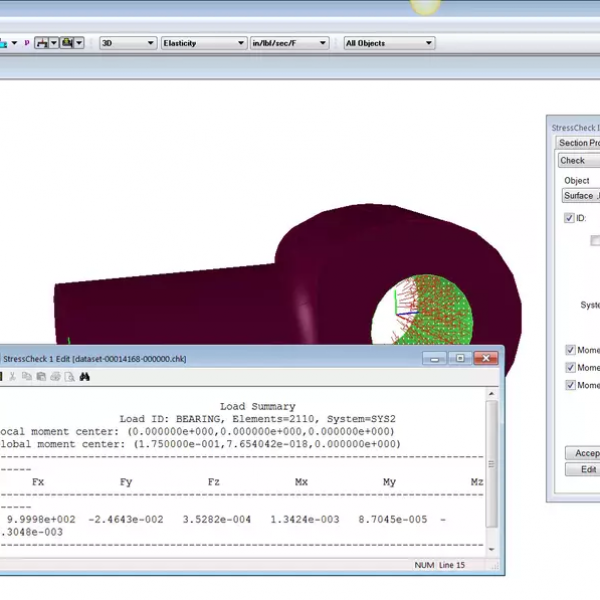 StressCheck Demo: 3D Tie Rod Stress Concentration Factor Study
Abstract: A 3D Stress Concentration Factor Case Study Demo video is presented for a tie rod under bearing load. The problem description is from Tony Abbey's FETraining introductory walkthrough.
Categories: CAD Translator Modules, Linear Elasticity Solver, StressCheck Core, StressCheck Professional.
Tags: Boundary Conditions, Convergence Extraction, Detailed Stress, Linear Analysis, Meshing, Results, StressCheck GUI, Theory.
Hit the play button to view this video. You may maximize the video to fit your screen.