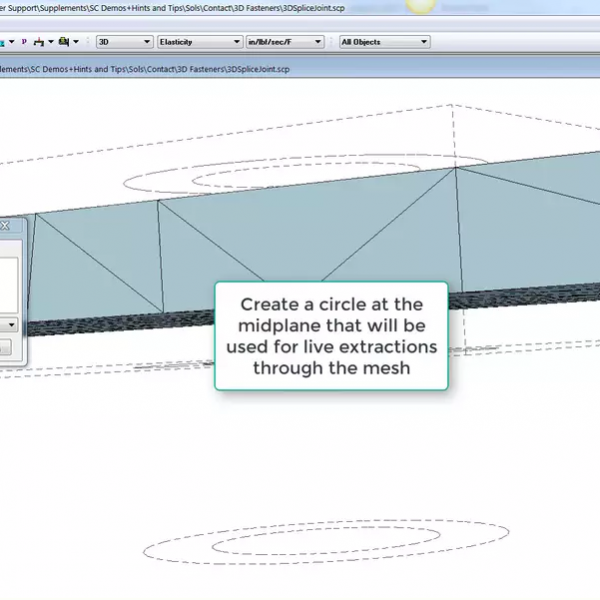 StressCheck Demo: Live Dynamic Extractions
Abstract: Demonstration of StressCheck's live, dynamic extractions.  Stress distribution at the mid-plane of a hole, at an arbitrary number of locations and along a geometric curve passing through element faces.
Hit the play button to view this video. You may maximize the video to fit your screen.