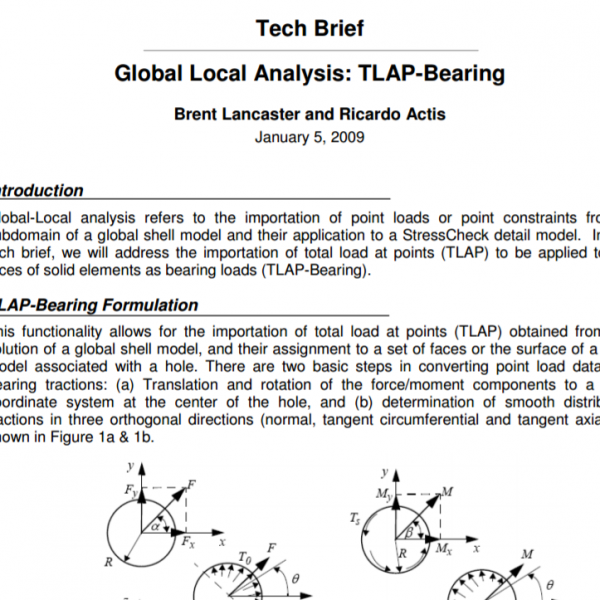 TLAP Bearing Technical Brief
Abstract: Global-Local analysis refers to the importation of point loads or point constraints from a subdomain of a global shell model and their application to a StressCheck detail model. In this tech brief, we will address the importation of total load at points (TLAP) to be applied to the faces of solid elements as bearing loads (TLAP-Bearing).
Looking for Resources?
Recent News & Events
Quick Links
Testimonials
"As the United States Air Force continues to extend the service life of their aircraft the Aircraft Structural Integrity Program (ASIP) has had to refine the methods it uses to analyze and predict fatigue crack growth. Through the use StressCheck®, coupled with AFGROW, we in A-10 ASIP have been able to more accurately model, predict and analyze critical aircraft structure for the A-10 and other types of structure for non-A-10 system managers. This also allows us within the A-10 to more accurately assess risk for decision makers, streamline aircraft inductions into scheduled maintenance and reduce cost for total life cycle management."

A-10 ASIP Manager