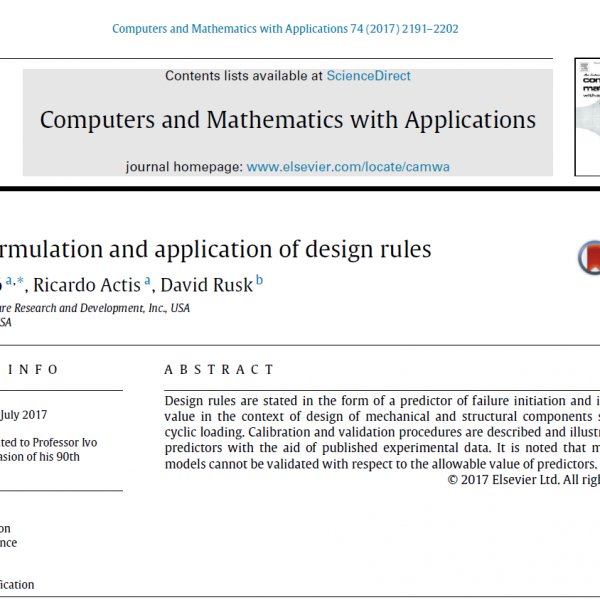 On the Formulation and Application of Design Rules
Design rules are stated in the form of a predictor of failure initiation and its allowable value in the context of design of mechanical and structural components subjected to cyclic loading. Calibration and validation procedures are described and illustrated for the predictors with the aid of published experimental data. It is noted that mathematical models cannot be validated with respect to the allowable value of predictors.
Looking for Resources?
Recent News & Events
Quick Links
Testimonials
The software provides a highly reliable and user-friendly production stress analysis tool that will replace the Finite Element Method (FEM) tools and failure criteria the experts currently employ for analyzing bonded joints. The software includes an FEM-based handbook format, which allows non-experts to utilize models prepared by specialists. The handbook problems include built-in failure criteria, geometric and material nonlinearities, and the modern FEM technology provides better error control and the treatment of very large aspect ratios."