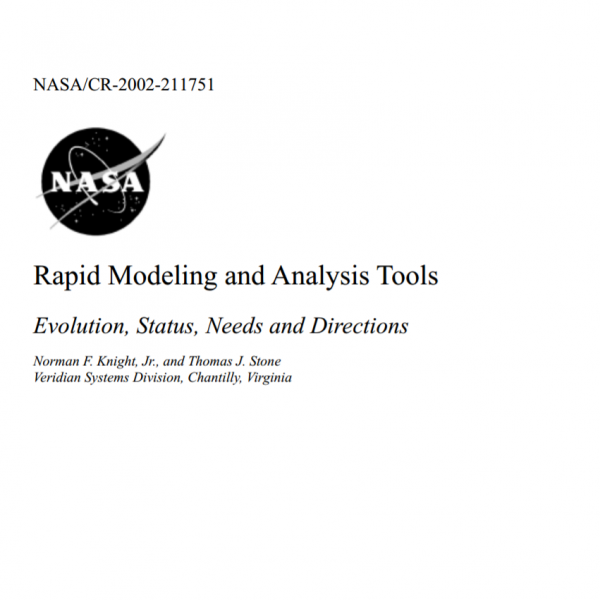 Rapid Modeling and Analysis Tools (NASA)
Abstract: The design process is rapidly evolving as the twenty-first century begins. Advanced aerospace systems are becoming increasingly more complex, and customers are demanding lower cost, higher performance, and high reliability. Increased demands are placed on the design engineers to collaborate and integrate design needs and objectives early in the design process to minimize risks that may occur later in the design development stage.
Looking for Resources?
Recent News & Events
Quick Links