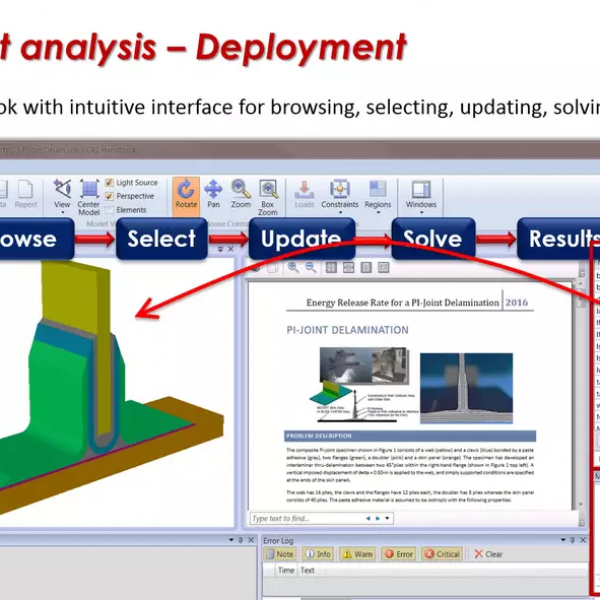 Smart Sim Apps Demo: Laminated Composite Joint Analysis
Abstract: Demonstration of a Smart Sim App via CAE Handbook.  A parametric ply-by-ply laminated composite joint with a thru-delamination is analyzed for energy release rates.  No FEA experience required to change the joint inputs, or extract energy release rates for the delamination.
Hit the play button to view this video. You may maximize the video to fit your screen.