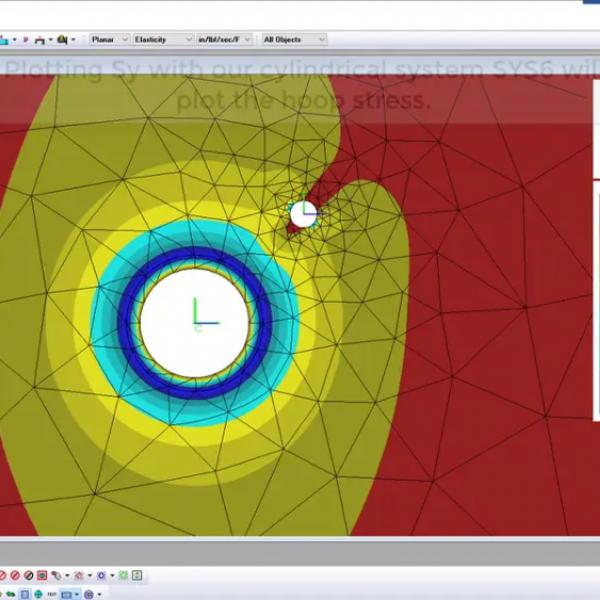 StressCheck Tutorial: 2D Interference Fit Bushing
Abstract: 2D multi-body contact analysis of an interference fit bushing. Interference fit is modeling by increasing the diameter of the bushing to be greater than the diameter of the hole.
Categories: Linear Elasticity Solver, StressCheck Core, StressCheck Professional.
Tags: Convergence Extraction, Detailed Stress, Fastened Joints, Geometry, Linear Analysis, Meshing, Multi-Body Contact, Plot Extraction, Results, StressCheck GUI.