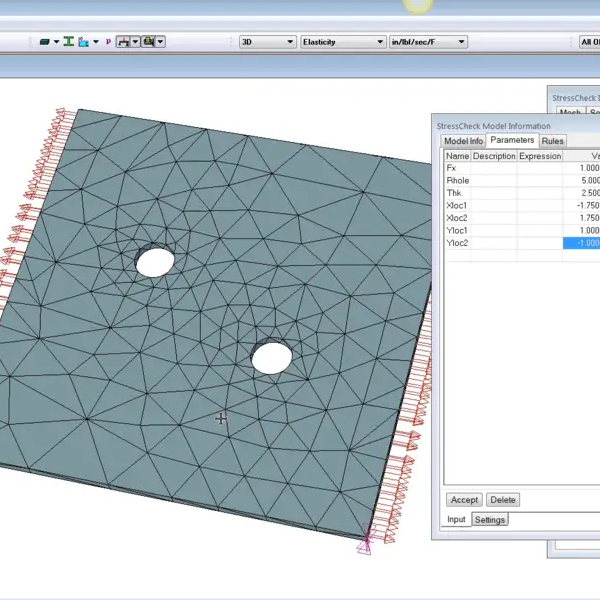 StressCheck Tutorial: Defining Solution and Extraction Settings for Parametric Models
Abstract: Defining a linear p-extension solution setting and extraction settings (plot, min/max convergence and stress gradients) for a parametric model of a plate with two holes. Preparing StressCheck models for the CAE Handbook library.
Categories: CAE Handbook, Linear Elasticity Solver, StressCheck Core, StressCheck Powered Apps, StressCheck Professional.
Tags: Boundary Conditions, Convergence Extraction, Detailed Stress, Geometry, Linear Analysis, Material Properties, Meshing, Numerical Simulation, Parametric Modeling, Plot Extraction, Points Extraction, Results, Simulation Apps, Solid Modeling, StressCheck GUI.
Looking for Resources?
Recent News & Events
Quick Links
Testimonials
"An advanced modeling and analysis tool for complex composite structures is generating benefits across the aerospace industrial base. StressCheck® [Composites] is widely viewed as the next-generation composite joint strength tool."

Air Force Research Laboratory (AFRL)