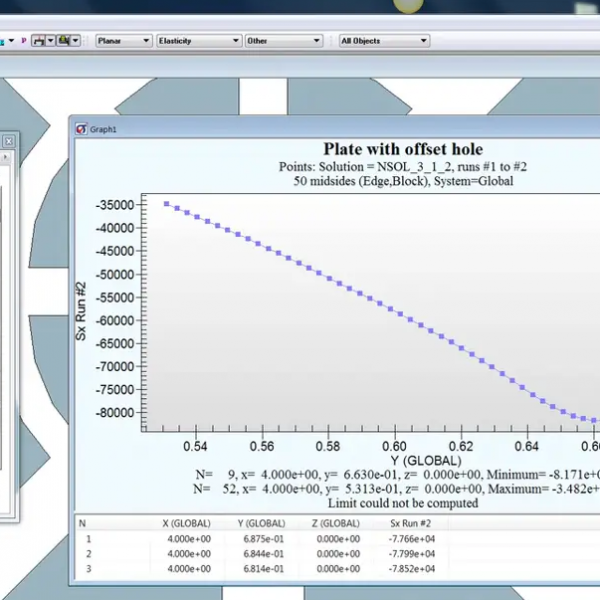 StressCheck Tutorial: Isotropic vs Kinematic Hardening for Cold Worked Holes
Abstract: Simulating reverse plasticity effects due to cold-working for isotropic (Beta = 0) and kinematic (Beta = 1) hardening, where Beta is is defined as the mixing coefficient between isotropic and kinematic hardening.
Categories: Linear Elasticity Solver, Non-Linear Solver, StressCheck Core, StressCheck Professional.
Tags: Coldworking Stress, Detailed Stress, Fatigue, Material Properties, Nonlinear Analysis, Nonlinear Stress, Parametric Modeling, Points Extraction, Residual Stress, Results, Theory.