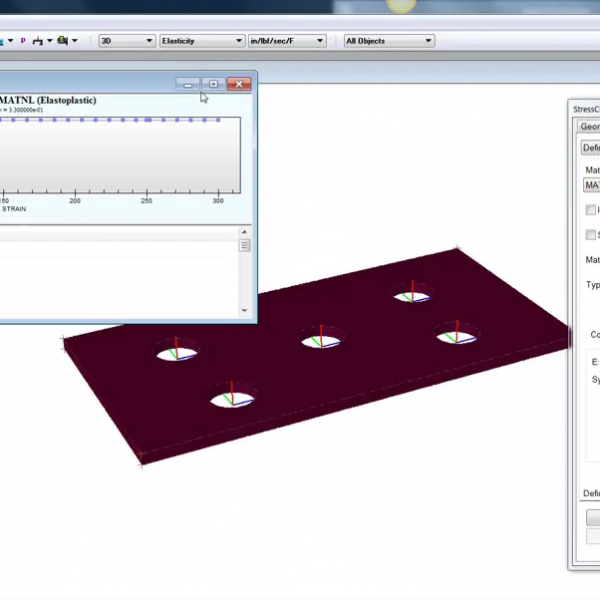 StressCheck Tutorial: Modeling a Compression Only Spring Analysis
Abstract: To simulate load transfer to holes, or if a compression-only reaction is desired for a single part, normal springs combined with a Material (or General) Nonlinear analysis may be an efficient workflow:
Assigning normal spring constraints to select surfaces
Defining & assigning elastic-plastic material properties to the same surfaces
Computing a linear & material nonlinear analysis
For more information about the above approach click here.
Categories: Linear Elasticity Solver, Non-Linear Solver, StressCheck Core, StressCheck Professional.
Tags: Boundary Conditions, Detailed Stress, Geometry, Linear Analysis, Material Properties, Nonlinear Analysis, Nonlinear Stress, Plot Extraction, Results, Sets, Solid Modeling, StressCheck GUI.
Looking for Resources?
Recent News & Events
Quick Links
Testimonials
"Hearty congratulations to management and staff at ESRD on their 25th anniversary. The quality and capability of their software products are excellent. I hope that ESRD successfully continues for many more years with the fundamental principles of mathematical precision, numerical accuracy, and integrity in computational simulation."