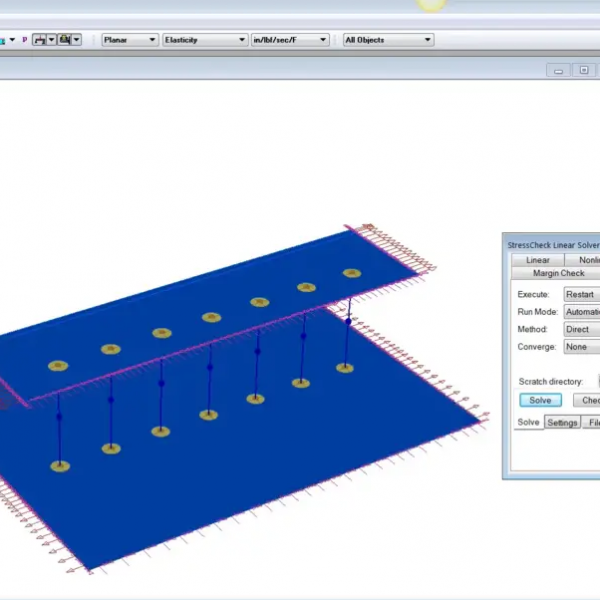 StressCheck Tutorial: Planar Modeling of a Skin-Stiffener-Fasteners Assembly
Abstract: Modeling of a Planar skin, stiffener and fasteners (as fastener/link elements) assembly for an in-plane, general nonlinear analysis. In-plane axial loads only, in which the stiffener/skin load ratio is 0.55. Model pre-processing only.
Categories: Linear Elasticity Solver, StressCheck Core, StressCheck Professional.
Tags: Boundary Conditions, Detailed Stress, Fastened Joints, Fatigue, Geometry, Linear Analysis, Material Properties, Meshing, Nonlinear Analysis, Nonlinear Stress, Parametric Modeling, StressCheck GUI.