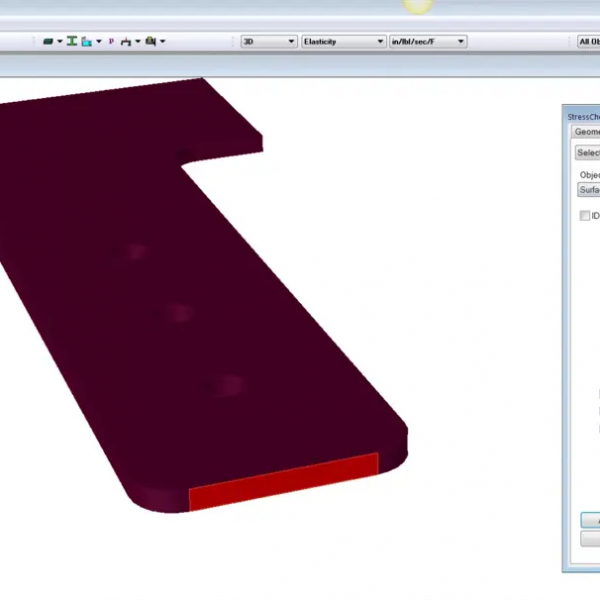 StressCheck Tutorial: Traction Load
Abstract: Defining and assigning traction loads in 3D. Tractions are applied stresses, and may be assigned as Force/Area or Force units.
Categories: Linear Elasticity Solver, StressCheck Core, StressCheck Professional.
Tags: Boundary Conditions, Convergence Extraction, Detailed Stress, Linear Analysis, Numerical Simulation, Plot Extraction, Resultant Extraction, Results, StressCheck GUI, Theory.
Looking for Resources?
Recent News & Events
Quick Links
Testimonials
"Aerospace materials scientists and structural engineers now have a new state-of-the-art software product called StressCheck®, which provides efficient and reliable analysis tools for composite bonded aircraft structures. A composites research team from the aeronautics industry, known as the Composites Affordability Initiative (CAI), has just completed an extensive study of current capabilities in the area of failure analysis tools for composite bonded joints. This study led the CAI team to unanimously choose StressCheck® as the software tool to replace as well as radically improve existing industry standard software currently used to size bonded joints."

Air Force Research Laboratory (AFRL)