You also might be interested in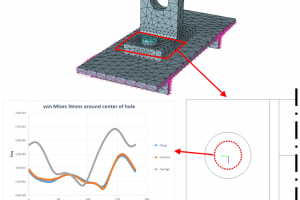 On Wednesday, June 20, 2018 a webinar titled "Hierarchic Approaches to Modeling Fastened Connections" was provided by ESRD's Brent Lancaster and Gordon Lehman. In case you missed it, the webinar recording is now available!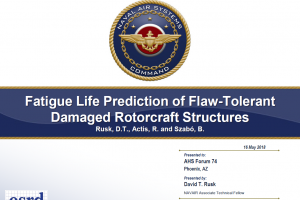 This past year, ESRD's Drs. Barna Szabó and Ricardo Actis collaborated with NAVAIR's Mr. Dave Rusk on a technical paper titled "Fatigue Life Prediction of Flaw-Tolerant Damaged Rotorcraft Structures".  This paper was presented at the American Helicopter Society Annual Forum 74 in Phoenix, Arizona May 14-17, 2018. Download the paper and presentation from our Resource Library!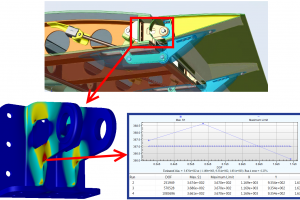 On April 10th, ESRD and Altair co-presented a novel Aerospace & Defense (A&D) industry webinar, "Global-Local Workflows and High-Fidelity Stress Analysis for a Wing Flap Hinge Fitting". If you were not able to attend, don't worry; the on-demand webinar is now available! [...]